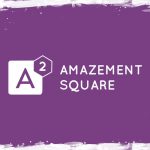 Tuesday, September 17, 2019 | 5:30 to 7:30 p.m. | Amazement Square
Amazement Square is excited to offer educators a FREE night at the museum! Join us from 5:30 to 7:30 p.m. on Tuesday, September 17, for Educator Night @ the Museum, including hands-on demonstrations of our school and outreach programs, a tour of the museum and our new education center, and a raffle to win a free field trip! Space is limited. Register by Friday, September 13!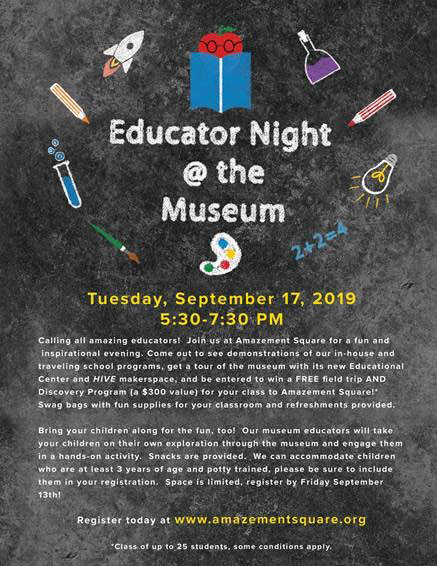 Bring your children along for the fun, too! Museum educators will be available to keep children aged 3 and up engaged with fun activities and snacks.
Amazement Square is located at 27 9th Street in Lynchburg, Virginia.