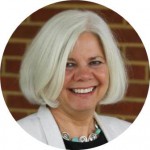 Dear Colleagues:
Our theme for this year's budget that was just approved, is Albemarle Forward: Equity & Opportunity. Our 2018-19 operating budget provides the resources that will bring that objective to life. I'm confident that those resources, matched with our incredibly talented and dedicated team, mean it's only a matter of time until that theme becomes a reality. That will only happen because of each of you and your work to ensure that, in every department and every school, we are leveraging our resources to achieve our vision, mission, and one strategic goal.
This is the last budget process that I will oversee as superintendent, and for the first time since 2008, I believe that the challenging times of the great recession had little to no impact on this year's budget.
At their April 26 meeting, our School Board approved the fiscal year 2018-19 operating budget for our school division. The budget of $186.8 million represents a 3.5 percent increase over this year.
The good news is that the Board eliminated our funding gap without the need for significant cuts to programs. Our gap largely was created when the state reset the Local Composite Index (LCI), which is used to determine each jurisdiction's ability to pay for its own schools. The LCI recalculation for this budget cycle impacted Albemarle more than any other county in Virginia, resulting in a reduction in state revenue for our schools by nearly $3 million annually.
Despite this reduction in state funding, we benefited from improvements in local revenues, primarily increased real estate values and the stellar performance of our health insurance program. We self-fund health insurance for employees, and over the past two years, we have seen a steady decline in claims. As a result, we were able to lower our budget projections for next year by $2 million. This favorable claims experience is lowering anticipated employee premiums, including "premium holidays," as happened for two months in the current plan year.
The better news from the budget approval is that it allows us to meet the priorities identified in our community and employee budget surveys, including the recruitment and retention of our high-quality workforce. Classified staff will receive a two percent compensation increase plus merit. All teachers will receive at least a two percent pay increase with most teachers receiving more than four percent. The new teacher pay scale will be more equitable.
Among other priorities we met was the need to emphasize student college and career readiness. Next year's budget will fund a pilot student center that will pair high school students with more internship opportunities and a greater focus on interdisciplinary project-based learning. Many of the skills from this approach align with the requirements of the most successful and innovative companies and community service organizations here in Virginia and around the world.
I especially want to note the increased funding in the budget for student mental health awareness support and services. The credit for these additional positions goes to several of our high school students who appeared before the School Board to advocate for this funding. These same students were successful in convincing the General Assembly to add mental health and awareness to the state curriculum. Their work was a great demonstration of leadership and empathy, and the changes they made possible will have a beneficial impact on students and families across the state.
One issue that remains unresolved is the portion of the county's capital budget pertaining to schools. At the present time, less than half of our requests for facility improvements appear likely to be approved. At risk is our division-wide program to update classrooms so that they support project-based and student-centered learning curricula in all schools. There presently is no funding for design work that would allow us to begin the planning for needed expansions at Crozet and Scottsville elementary schools and the second phase of Red Hill's modernization.
The Board of Supervisors will be discussing the county's capital improvement program at their next scheduled meeting on May 9. Our School Board Chair, Dr. Kate Acuff, on behalf of our School Board, has written to the Supervisors requesting that funding be provided to allow this vital work to go forward.
Thank you for a great year and for all you do for our students, their families, and your colleagues.
Pam
Pam Moran
Superintendent