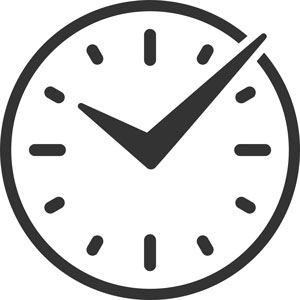 Welcome back from winter break, ACPS! We hope you had a restful and relaxing break.
It's time to register for ADP, our new payroll system. All employees should have received an email regarding registration earlier this week. Additionally, any employee who participates in one of our deferred compensation plans received an additional email with action needed. Please remember to look for these emails relating to the Payroll Clarity Project.
Enroll in ADP
Each ACPS employee has received an email from County_of_Albemarle.HR@adp.com. This email contains a unique-to-you registration code that you can use to register with our new payroll processing system, ADP. 
Use the link in the email to create an account with ADP and make any necessary adjustments to deductions. This must be completed to ensure access to your information transitions to our new system correctly. Please complete this registration process before January 14.
A step-by-step guide to registering for and logging into the ADP portal can be found on our Payroll Clarity Project web page under the ADP Registration Assistance header.
Tip: Can't find the email? Use the search bar in Outlook and search: "From: County_Of_Albemarle" to more quickly find this email. The email may show as from an external source. Email received from this address is not spam. 
Note: If you received two emails from ADP with registration codes, please use the registration code in the most recent email.
403b/457 Deferred Compensation Election Changes
Employees who use the 403b or 457 deferred compensation election programs have received an email from Lara Andrake with instructions on how to review or make changes to either plan. As we move to positive pay, the deduction amount listed in ADP is the deduction that will be taken from each paycheck. 
Only employees who participate in the 403b/457 deferred compensation plan will receive this information. If you do not have a 403b or a 457 deferred compensation plan, you will not receive this email.
You may need to access your Greenshades account for certain information.
Tip: Can't find the email? Use the search bar in Outlook and search: "From: Lara Andrake" to more quickly find this email. Remember, only employees who participate in either the 403b or 457 deferred compensation plan will receive this email.
Please be sure to follow the instructions included in each email.
Questions?
Do you have questions or do you need assistance with registering for ADP or making adjustments? The Payroll Clarity Project team will be working with Albemarle County to host a series of Zoom meetings to answer questions about the registration and adjustment processes. Please join us on one of the following dates:
These sessions, including the Zoom link to join, are also listed in the "Division Calendar" in Outlook.
We also have a step-by-step guide on how to register for ADP as a Google Slides presentation or a PDF.
If you have additional questions or concerns, please contact your school or department's Change Champion for assistance.