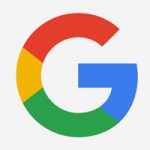 Google users who are actively using Backup and Sync will no longer be able to sign in and use this service after October 1, 2021. Google Drive for desktop is the new tool that will allow teachers, students and staff to sync their desktop with Google Drive.
You can use Drive for desktop to store and keep your files in sync between the cloud and your computer. Syncing is the process of downloading files from the cloud and uploading files to the cloud from your computer's hard drive. After syncing, the files on your computer match the files in the cloud. If you edit, delete or move a file in one location, the same change happens in the other location. This way, your files are always up to date and can be accessed from any device.
If you need assistance with installing and setting up Google Drive for desktop, please reach out to your LTI or view the Downloading and Installing Drive for Desktop section of the ACPS guide for Setting up your new ACPS computer.