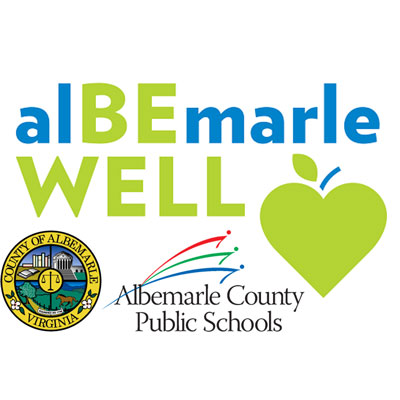 Albemarle County is partnering with the Blue Ridge Health District and Top Notch Family Pharmacy to offer COVID-19 vaccines and boosters to all Albemarle County and Albemarle County Public Schools employees! Clinics are already underway!
December
Monday
Tuesday
Wednesday
Thursday
Friday
6
7
8
9
10
COB 5th
2 to 5 p.m.
Moderna
Brownsville Elementary
2 to 6 p.m.
Moderna and Pfizer
Agnor-Hurt Elementary
3:30 to 6 p.m.
Moderna
13
14
15
16
17
COB McIntire
10 a.m. to 1 p.m.
Moderna and Pfizer
Mountain View Elementary
3:30 to 6 p.m.
Moderna and J&J
Similar to previous vaccine clinics, these clinics are open only to employees. Appointments are preferred; however, walk-ins will be allowed, space permitting. To make an appointment, select the vaccine you'd like to receive on your preferred day in the calendar above, which is linked to our scheduler.
FAQs
Who is eligible?
The CDC and VDH recommend all individuals over the age of 18 receive a COVID-19 booster due to waning immunity. These clinics are for County and ACPS employees only.
When can you receive a booster?
Boosters can be administered at least 6 months after completing your primary COVID-19 vaccination series of Pfizer or Modera, and 2 months after receiving the J&J/Janssen vaccine.
What should I bring?
Bring your COVID-19 Vaccination Record card to your appointment so your booster can be added to it.
Is there a fee?
There is not a fee — these are administered free of charge by Top Notch Pharmacy through their partnership with the Blue Ridge Health District.
Does it matter which vaccine I receive as a booster?
You may choose which COVID-19 vaccine you receive as a booster shot. Some people may prefer the vaccine type that they originally received, and others may prefer to get a different booster. CDC recommendations now allow for this type of mix and match dosing for booster shots.
Which vaccines are available?
At these clinics, you can receive: Moderna — all dose options (1st, 2nd, 3rd, or booster); Pfizer booster; J&J booster. More information on the different vaccines can be found here: Different COVID-19 Vaccines (CDC)
Will I experience side effects?
It is possible to experience side effects following the COVID-19 vaccine. Common localized side effects include pain at the injection site, redness, and swelling. Common systemic side effects include tiredness, headache, muscle pain, chills, fever, and nausea. For more information about what to expect and possible side effects, visit Possible Side Effects After Getting a COVID-19 Vaccine (CDC). If side effects impact your ability to work, you may utilize the COVID-Related Leave Bank for needed leave.
Can't attend one of our clinics but still want to receive a booster?
Boosters for adults are available in our region. Visit Vaccines.gov to find appointments/walk-in clinics near you. Booster-eligible employees may receive a booster as part of non-exempt employees' compensated workday.
Still not sure if you should receive the COVID-19 booster?
Consult with your primary care physician or medical professional regarding whether/when to receive a booster or which vaccine booster might be best for you. For more information about boosters, visit COVID-19 Vaccine Booster Shots (CDC).