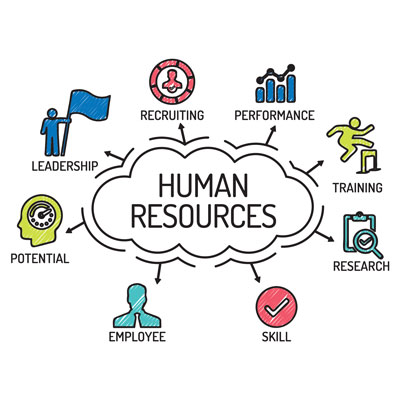 This is the third article in a series of Compass posts about the structure of the new ACPS Human Resources Department. As we explained in the first post in our series, Human Resources used to jointly serve the school division and Albemarle County Government. One of the major reasons for transitioning to separate HR departments to serve each organization was related to the nuances of recruiting and retaining school division employees, such as teachers, drivers, nurses, teacher assistants, Extended Day Enrichment Programs and cafeteria staff, office associates, and principals, compared to public safety and government office staff. Our ACPS HR Talent Acquisition Team is focused on and committed to recruiting, supporting and retaining a diverse workforce that is representative of the students and community we serve.
The team has grown and leverages resources to ensure we leave no stone unturned in recruiting and developing staff to meet the needs of our students and families. Some positions carried over from the reorganization, such as the Organizational Development & Learning Specialist, a position that supports the licensure needs of ACPS staff, including all aspects of evaluation, application, and follow-up for initial licensure and renewal for our more than 1,400 teachers. As part of our reorganization, we added several new positions to provide strategic support. For example, we added a Substitute Coordinator in early 2022 to focus efforts on recruiting substitute teachers and improving the fill rate. As a result, our fill rate increased from a low of 42% in September 2021 to an average fill rate of 65% for the 2022-23 school year.
Our Talent Team added two positions to bolster recruitment, support and retention efforts for the division: a Program Manager for Retention and Diversity, Equity and Inclusion (DEI), and a Program Manager for Organizational Development & Learning. The Talent Team is instrumental in ensuring that ACPS has access to the best and brightest educators and classified/support staff. In addition to supporting our instructional hiring needs, the team supports all of our departments with identifying high-quality job candidates.
We added a Program Manager for Retention and DEI to help better meet the needs of employees and reduce turnover across positions. Some of the focus areas for this position include working with Gallup staff engagement data, coordinating with division and school leaders, and creating strategies to retain a culturally diverse workforce that will choose to grow with ACPS from their first day of employment to retirement. And, new in fiscal year 2024, we approved the addition of a Program Manager for Organizational Development & Learning. This position focuses on career training and support for all staff and creating opportunities for staff to develop their talents within ACPS. (Note: Over the past year, Dr. Sarah Lynn served as our Program Manager for Retention and DEI. She now has assumed the responsibilities of the Program Manager for Organizational Development & Learning, and we are in the final stages of hiring a new Program Manager for Retention and DEI.)
The Talent Team oversees recruitment, transfers, promotions, and job changes within ACPS. They manage the performance evaluation process using TalentEd Perform. The team also works closely with the Office of Professional Development around learning for all staff and will collaborate on planning for Making Connections this fall.
One of the fantastic achievements of the Talent Team is one of the best hiring reports we've delivered to the school board, which outlines innovative programs we are using to ensure that we are filling all of our vacant teacher positions. An example includes obtaining a $200,000 Teacher Apprenticeship Grant from VDOE to support a pathway to teacher licensure for teacher assistants who will complete their bachelor's degree while benefiting from on-the-job training. Another example is the Teacher Opportunity and Provisional Support (TOPS) program, which creates a pathway for those who already hold a bachelor's degree to obtain a provisional teaching license in special education through provision of professional and financial support as they pursue a master's degree in special education.
Adding capacity to our HR team allows us to support the growth of all employees in new and innovative ways, while the division works to meet the needs of all students. Our Talent Team is very excited to work with all Albemarle County Public Schools staff. We want to ensure that ACPS is an employer of choice that provides an equitable and engaging environment for every employee. Should you have any questions, please feel free to contact us!
ACPS Human Resources Talent Acquisition Team