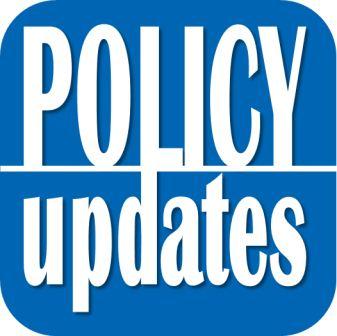 Albemarle County Public Schools has a number of policies that govern our operations in alignment with state code and our division vision, mission and values. Our policies must be reviewed once every five years, though we often review them more frequently due to changes in Virginia Code or the needs of our school system. So far in 2022, we have updated, revised or deleted 18 policies. As part of the review process, we use our Equity Checklist to ensure that our policies are having a positive impact on equity in the school division.
A few notable updates so far this year include our proof of residency requirements to support our incoming refugee families in policy JEC, School Admission; strengthened language around chronic absenteeism in policy JED, Absences/Excuses/Dismissals; added language about administering albuterol inhalers in policy JHCD, Administering Medicines to Students; availability of instructional materials associated with any survey or questionnaire for inspection by parents or guardians in policy KFB, Administration of Surveys and Questionnaires; and additional guidance to schools and athletic departments about the appropriate legal procedures for entering into corporate sponsorships or partnerships and the distinctions between these and advertising in the schools in policy KQ, Commercial, Promotional, and Corporate Sponsorships and Partnerships, and policy KJ, Advertising.
All policies that have been updated since the January 13, 2022, school board meeting include: 
We will continue to provide monthly policy updates. For any questions related to policies, email Jamie Gellner, Division Program Evaluator, at jgellner@k12albemarle.org.