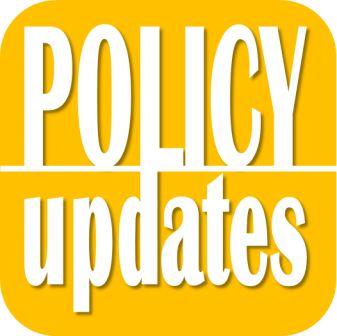 Albemarle County Public Schools has a number of policies that govern our operations in alignment with state code and our division vision, mission and values. Our policies must be reviewed once every five years, though we often review them more frequently due to changes in Virginia Code or the needs of our school system. So far in 2022, we have updated, revised or deleted 33 policies. As part of the review process, we use our Equity Checklist to ensure that our policies are having a positive impact on equity in the school division.
In March, two policies were deleted, including Policy GAD, Commonality in Personnel Practices. As we move forward with establishing our own ACPS Human Resources Department, the policy will no longer be needed. Policy GCDA, Effect of Criminal Conviction or Arrest or Founded Complaint of Child Abuse and Neglect, was updated to include changes to Virginia Code, which state that no employee may assist another employee in finding employment if the employee knows of sexual misconduct involving a minor or a student. And, parents of students with disabilities are provided guidance regarding the Applied Studies Diploma at the student's annual IEP meeting in policy IGBA, Programs for Students With Disabilities. Employees may also be interested in the updates to policies GBEAC, Fitness for Duty, and IGAI, Character Education.
Policies updated in March 2022 include:
GAD, Commonality in Personnel Practices –

DELETED

JFGA, Relations With Law Enforcement Authorities –

DELETED

; Now Policy KNAJ
We will continue to provide monthly policy updates. For any questions related to policies, email Jamie Gellner, Division Program Evaluator.