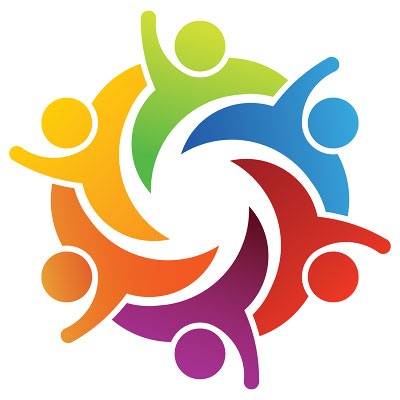 Our new ACPS Department of Human Resources is now focused exclusively on serving ACPS employees! To better meet your needs, we have launched a new website and updated the email addresses and phone extensions of our staff. We invite you to visit and bookmark our new site, Schools – Human Resources, where you'll find useful resources pertaining to compensation and benefits, our BeWell health and wellness program, the Kronos time and attendance system, performance reviews, and more! While you're there, be sure to visit our Contact Us page, where you'll find general contact information as well as a full list of staff contacts.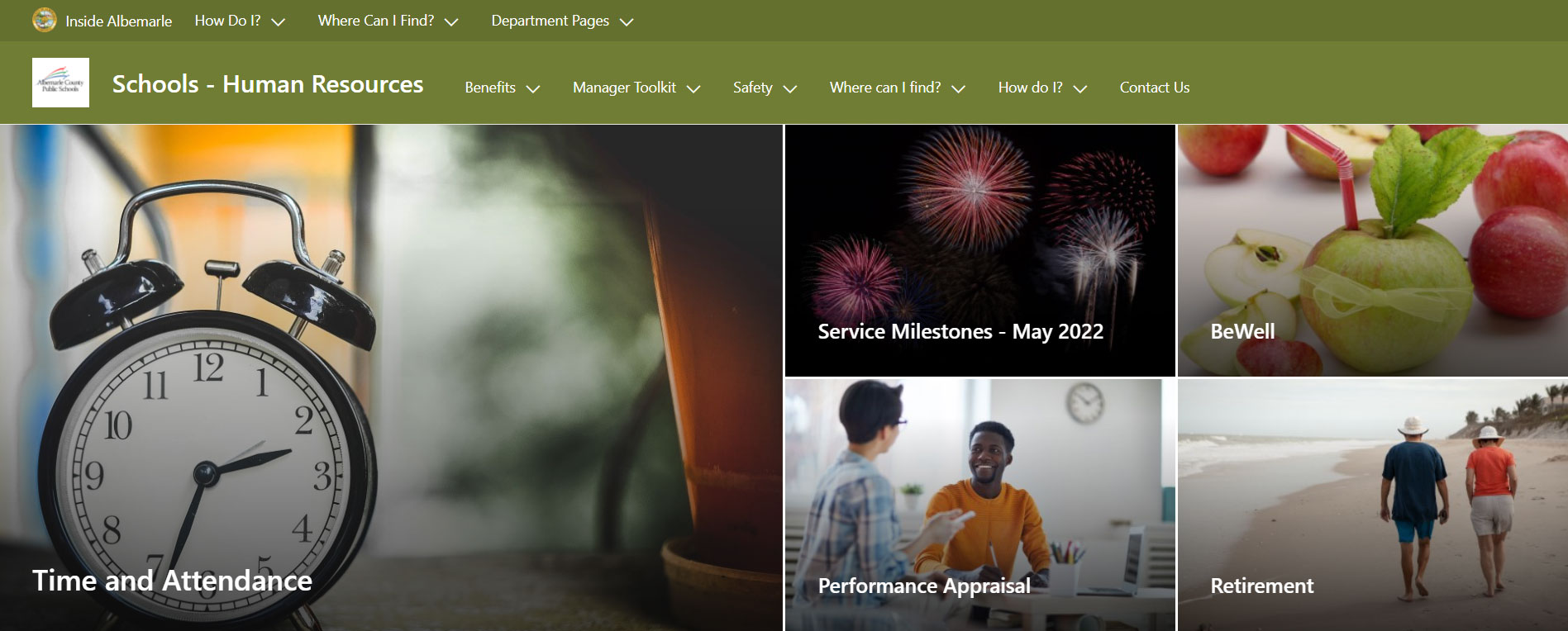 How do I access the new HR website?
You'll find our new Schools – Human Resources site within the SharePoint intranet site, Inside Albemarle, at https://albemarlecountyva.sharepoint.com/sites/HumanResourcesSchools. To access our content, you must be signed in to Microsoft Office. If you are not already signed in, you will be prompted by Microsoft to do so (see screenshot below). Please enter your full k12albemarle.org email address (not just your user name) and then your ACPS password (the same credentials you use to sign in to your Outlook email).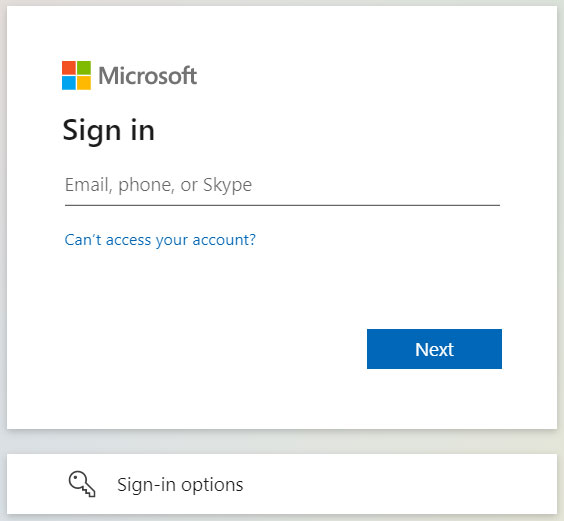 Please note: If you are attempting to access the site as a new employee, you will first need to register for access to the Inside Albemarle SharePoint site through our User Registration form.
Need help? If you have any issues accessing our new website, or if you have questions about the content on our site, please email HR@k12albemarle.org for assistance.

How do I contact HR?
To reach our new HR team, please visit our new Schools – Human Resources website and click on the Contact Us link in the top navigation. From there, you'll find email addresses and IP phone extensions for our teams as well as individual HR staff members.
Please note that many of our staff members have new email addresses and phone extensions. While you can still reach us using our old contact information, we encourage everyone to begin using our new contact information right away.
We're committed to providing all ACPS employees with excellent customer service and we're excited to serve you!