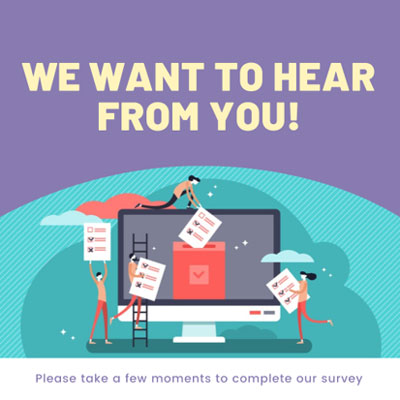 Hello colleagues!
If you're reading this, you've been identified as a key stakeholder in gathering some critical information:
What can ACPS do to help support YOUR wellness needs?
Please take 10 minutes (or less!) to complete our Wellness Needs Assessment survey
to help us improve our wellness initiatives. Your insights and suggestions will be used to fine-tune
strategies and implement programs that will improve your overall well-being.
The survey will only be open until December 21, 2022, so act now to ensure your voice is heard!
Your entry will be kept confidential, unless otherwise stated.

Your feedback is important to us.
If you have any questions or concerns, please do not hesitate to reach out!
Michelle Bailey, RN, BSN, OCN
HR Program Manager, Safety & Wellness
mbailey@k12albemarle.org
434-296-5827, ext. 13941