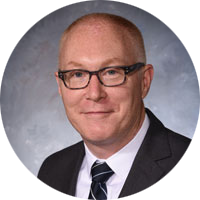 Dear Colleagues,
The feedback you have shared through the Gallup Employee Engagement Survey and the Bellwether Instructional Audit process tells me that you want to know more about and be more involved in the decisions that the Albemarle County School Board and I make. My thinking is that if we can expand access to information about upcoming changes, including when and why we are considering them, you will be better able to engage with the process and offer informed input.
With that in mind, we've created a weekly newsletter within the Compass: Please allow me to introduce Insider Express! You'll find the first issue below!
Our goal for Insider Express is to provide you with key insights from school board meetings, our policy development and review process, and updates from the Virginia Department of Education. My hope is that Insider Express will help keep you in the know about the source and rationale of important changes that are underway or on the horizon for our school division, so that you can stay as informed as you want to be and so you will have the facts you need to contribute valuable ideas and input as a part of our work together.
Sincerely,
Dr. Matthew Haas
Superintendent

Volume 1, Issue 1
Board Meeting Highlights

Following are highlights from the regular school board meeting on November 9, 2023. You can view the full Nov. 9 meeting agenda in ESB. You can also watch a recording of the Nov. 9 meeting on our YouTube page.
---
Policy Review & Revisions
Virginia Code requires all school board policies to be reviewed at least every five years and revised as needed. On November 9, three policies were presented for information:
BCE, School Board Committees
BDDL, Remote Meetings
BHB, School Board Member Development
And, two policies were presented for action:
BBA, Role, Qualifications, and Appraisal of the School Board
GCC, Leave Program
Questions? Contact Dallas Hitt.
---
Legislative Agenda
The 2024 Legislative Agenda was presented. Every year, the school division adopts a legislative agenda to inform our state legislators and the public of our positions on the legislative policy issues that are important to Albemarle County Public Schools.
Questions? Contact Helen Dunn.
---
2023-24 Budget Update
Fiscal Services staff presented a FY 24 Operating Budget Update. The update addressed health care fund premiums, a mid-year pay increase, and the appropriation of state revenues.
Questions? Contact Maya Kumazawa.
---
2022-23 State of the Division
Staff presented the 2022-23 State of the Division. The report is also available in a web-based format on our State of the Division website. The annual State of the Division report looks back on the previous school year to celebrate our accomplishments and identify areas for continued focus as we work to meet the goals outlined in our strategic plan.
Questions? Contact Patrick McLaughlin.
---
High School Schedule & Workload
Staff proposed that our high schools revert to a seven-period academic schedule. The board will consider the proposal for action at their December 7 meeting. For more information about the proposal, view the High School Schedule and Workload presentation.
Questions? Contact Jay Thomas.
TeacherDirect Newsletter

TeacherDirect is a weekly newsletter designed to provide a direct line of communication between the Virginia Department of Education and classroom teachers and educators. The goal is to share new instructional resources and to make teachers aware of professional development and grant opportunities, SOL resources, and other information of special interest to teachers and their students. Subscribe to TeacherDirect to receive weekly updates from VDOE via email!
Highlights from the November 8 issue include:
Standards of Quality Survey for Virginia Teachers
Sample Integrated Lesson Plans for VESOL and Introductory Webinar
Virginia Statewide LMS Credentials for Educators & Technology/Infrastructure Personnel
English Language Proficiency Assessments Test Administration Schedule: 2023-2024
VCTM Professional Development Grants
---
Virginia Education Update Newsletter

Virginia Education Update is a weekly newsletter from Dr. Coons, Superintendent of Public Instruction, that serves to communicate official information from the Virginia Department of Education to school divisions.
The November 2 edition (including Correction Nov. 2 and Correction Nov. 6) contains items that may be of interest to teachers, such as:
Digital Reading Platform Webinars
Virginia Literacy Act Training Requirements Update
ALL In VA: Milestone and Task Force Update
National School Psychology (2023) Awareness Week
Though this is the first issue of Insider Express, all issues will be archived in the Compass! Simply select Insider Express from the Posts by Category drop-down menu to access the archive.