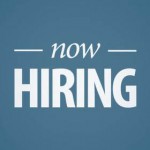 The Human Resources Department would like to make you aware of several opportunities currently posted on our Job Listings site. Review of applications is on-going for each of these positions, and they will remain open until filled. Click on a job title to learn more:
Instructional Coach | Lead Coach | Lead Coach – ESOL | Principal & Assistant Principal Screening Interviews
Additionally, information about the Transfer process will be available soon. Contact Clare Keiser at ckeiser2@albemarle.org if you have questions about any of these positions.