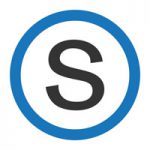 Dear Colleagues:
By now you've heard about Schoology, the new Learning Management System that will replace Blackboard later this year.
Schoology offers significant advances in ease of use and a broader array of professional capabilities. A quick look at some of the comments from teachers who use this system in various part of the country provides some insight. They described how Schoology advanced their goals for personalized learning, student engagement, technology empowerment, blended learning, project-based application, and community partnerships.
As innovative and relevant as Schoology will be for your needs, what especially impresses our steering committee is the company's responsiveness. Customer support obviously is an organizational value.
To ensure the maximum benefits from our new system, all teachers in grades 6-12 should enroll in a professional development session on Schoology this summer or August 16. You have two opportunities: either during the summer professional development program at Jouett between July 8 and July 18 or during pre-service week. You can register for Getting Started in Schoology through the Summer Professional Development Opportunities page on the ACPS Professional Development website.
Schoology implementation will be a multi-year process and a Schoology Implementation Google site has been developed to share:
Why a new Learning Management System?
Communications
Implementation Documents
Thank you for making your enrollment in one of these sessions a priority this summer.
Sincerely,
Jay Thomas
Director of Secondary Education