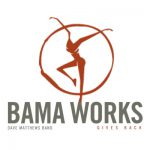 The Bama Works Fund, a grant created by the Dave Matthews Band to support community initiatives in the Charlottesville-Albemarle area, is currently accepting applications. There are two deadlines: February 1 (decision in mid-June) and August 1 (decision in mid-December). The award can be up to $10,000, which could help make your educational ideas a reality!
If you are interested in applying, please contact Helen Dunn, ACPS Legislative & Public Affairs Officer, to discuss your proposal.
Public school divisions may submit only one application each grant cycle. Applications must be submitted by the Superintendent's Office and include a letter of support from the Superintendent.