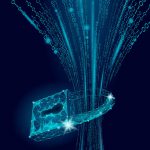 Don't Feed the Phish!
Phishing is a fraudulent practice of sending emails pretending to be from reputable companies in order to get individuals to reveal personal information, such as passwords and credit card numbers. DO NOT EVER share your password with anyone by clicking on a link through an email or in person. No reputable company or organization will ever ask you to provide your personal information.
Be a Digital Citizenship Advocate!
Embedding Digital Citizenship lessons and conversations on a frequent basis is a great way to keep you and your students safe when using technology. An amazing resource to assist with this is Common Sense Education. Our Family Field Guide is another great resource.
Connect With Us!
When you have a question or need technology assistance, please don't hesitate to reach out to the Department of Technology. Our ACPS Service Desk, Technology Support Specialists, and Learning Technology Integrators are always ready to support you!