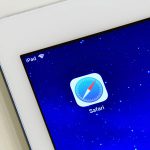 The Department of Technology understands that Safari not being on K-2 iPads has presented some challenges for our students and educators. Our department has recently become aware of a new option to safely filter internet browsing in compliance with federal requirements on iPads used outside of our school division network. We conducted a thorough test to confirm that this new option works and will not cause other issues with how iPads function for learning.
The testing was successful and meets all necessary requirements. We will start pushing Safari to the K-2 iPads today. This may take a few hours to complete and for Safari to be visible.
Please let your students' families know that the Safari app is now available on the ACPS iPads as it supports your instruction. If you have questions please continue to reach out to your LTI for support.