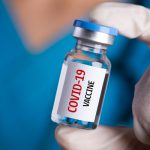 As a reminder, the Albemarle County School Board recently approved a resolution that requires all employees to be fully vaccinated against COVID-19 by September 15, 2021, or to show proof each week of a negative COVID-19 test result. In the resolution, the school board noted that the COVID-19 case incidence rate in Albemarle County is increasing, largely driven by the presence of the Delta variant, and health data confirms that over 90% of current cases are among unvaccinated people.
By Friday, September 3, all ACPS employees are required to complete an online Staff Vaccination Status Form. You can access this brief form directly at vaccine.k12albemarle.org (ACPS login required). Every employee should enter their current vaccination status information into this form by tomorrow, September 3, regardless of vaccination status. (If you have difficulty accessing the survey, please email vaccine@k12albemarle.org.)
A note for vaccinated employees: The Staff Vaccination Status Form will ask you to enter information found on the "COVID-19 Vaccination Record Card" you received when you were vaccinated. If you no longer have your vaccination card, most of you will be able to access your vaccination record through the Virginia Immunization Information System.
Confidentiality
ACPS respects the medical privacy of each employee and will keep all individual responses to the Staff Vaccination Status Form confidential. The division will report aggregate vaccination and testing percentages as a matter of public information, but we will not share any individual's information.
If You Are Not Fully Vaccinated
Any employee who is not fully vaccinated by September 15 will be required to undergo weekly COVID-19 testing. In general, you are considered fully vaccinated:
Two weeks after your second dose in a 2-dose series (Pfizer or Moderna vaccines); or
Two weeks after a single-dose vaccine (Johnson & Johnson vaccine).
Employees who are partially vaccinated will be required to participate in weekly testing until they meet the above criteria. Employees who do not complete the Staff Vaccination Status Form will be considered unvaccinated and must complete weekly testing.
Weekly PCR testing using a gentle nasal swab will be conducted at designated sites and will be paid for by ACPS. Test results will be provided to both the employee and our Human Resources office. Specifics regarding testing sites, days and times, and how to schedule an appointment, will be provided by the end of next week.
Compliance
Beginning September 15, no employee who is out of compliance with the school board's vaccination/testing requirements will be permitted to work.
Also beginning September 15, the vaccination and testing status of employees will be subject to random checks to verify accuracy. These compliance checks will be performed in an effort to ensure the health and safety of our students and staff.
Questions
Please refer to our COVID-19 Vaccine and Testing FAQ for answers to common questions. If you have additional questions or need more information, please contact your supervisor or email vaccine@k12albemarle.org.