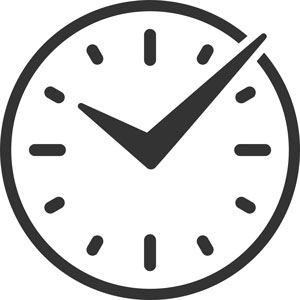 Below you will find several important pieces of information regarding the Payroll Clarity Project. As a reminder, our move in January to Positive Pay and a biweekly pay cycle will impact all employees. Please make sure to read all of the information being shared about this payroll change.
Planning Tools
Pay Transition Calculators are here!
As promised, we have some tools to help you with planning for the upcoming payroll changes. In the links below, you will find a payroll calculator for your employee group. With this tool, you will be able to calculate estimates of your take-home pay for each check in the 2022 calendar year. However, it's important to remember that these numbers are only estimates, as this tool cannot anticipate some fluctuations in pay. Note: These calculators were designed based on the full school year. If you began working with ACPS after the start of the school year, the information and calculations for "true-up pay" (see below) will be less accurate.
We have a calculator for each employee group, along with an instructional video for each calculator:
The Payroll Clarity Project team hopes that you find these tools useful in planning ahead for next year's transition. All of these materials can also be found on the ACPS Payroll Clarity Project web page.
Additional Transition Funds
One-Time Pay Advance
All ACPS regular full- and part-time staff employed by November 30, 2021, are eligible for an optional one-time pay advance during the transition to the new payroll system. If you choose to take the pay advance, you will receive an additional 80 hours of pay in January. This advance will need to be repaid by June 30, 2022. To accomplish this, an even amount will be deducted from each 2022 paycheck through June 30.
We will share more more information about this optional one-time pay advance, and all eligible employees will be asked to choose whether or not they would like to take this option. When using the Pay Transition Calculator, you can determine what your paychecks will be with and without the one-time pay advance. Be sure to try that out, as it will help you decide whether or not the pay advance is beneficial to you.
True-Up Pay
Many of our employees will receive an additional paycheck in January that will include pay for any exceptions to their base pay for time worked during December. Additionally, our 10- and 11-month non-exempt employees will receive a lump sum for their salary that is currently being held to cover paychecks in non-working times. Teachers will also receive a true-up payment due to the timing of this transition and how many remaining biweekly checks there are in this contract year. A true-up payment for teachers is necessary to keep annual pay whole.
Payroll Change Information Sessions
Next week, we will hold three employee information sessions regarding the Payroll Clarity Project. The purpose of these sessions is to provide you with information about the payroll changes, answer some of the questions we have received, and offer recommendations for planning to help you be as prepared as possible for the upcoming payroll changes.
These optional sessions will be held via Zoom, and you can choose to attend any of the three, as follows:
Wednesday, November 10 | 4:30 to 5:45 p.m. | Zoom link
Wednesday, November 10 | 6:30 to 7:45 p.m. | Zoom link
Thursday, November 11 | 10:30 to 11:45 a.m. | Zoom link
If you are interested but unable to join, we will share the slide deck used in the presentation on the ACPS Payroll Clarity Project web page.
Other Information
If you have Payroll Clarity Project questions or concerns, please visit ACPS Payroll Clarity Project web page, which is also featured on our For Staff landing page, or reach out to your school or department's Change Champion for assistance. (If you don't know who your Change Champion is, ask your principal or department head.) You can also submit questions anonymously through our Payroll Clarity Project Questions Google Form, which we will use to populate the Frequently Asked Questions web page.