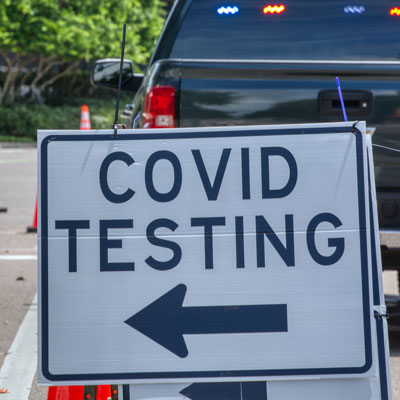 Due to a power outage, the COVID-19 testing clinic scheduled from 4 to 7 today at Walton Middle School has been canceled. Testing will resume tomorrow at Center I from 12 to 6 p.m.
As a reminder, this week is the final week of mandatory COVID-19 testing for employees. Employees who are required to test must test this week to remain in compliance with the school board's COVID-19 mitigation policies. Beginning Monday, April 4, ACPS employees who are unvaccinated, partially vaccinated, or decline to identify their vaccination status are no longer required to test weekly.
A note about future testing: ACPS testing sites will not operate the week of Spring Break, April 4-8. A new testing schedule will start on Monday, April 11, for any ACPS employee who would like to be tested. Details are available on our COVID-19 Testing web page.