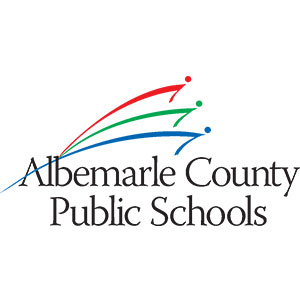 Over the weekend, several media outlets reported that the Virginia Department of Education (VDOE) has drafted new guidance on the treatment of transgender and gender-expansive students in schools. This newly-proposed guidance differs significantly from the current guidance in place, which in 2021 led to the development of our Policy on the Treatment of Transgender and Gender-Expansive Students.
Beginning Monday, September 26, the VDOE will open a 30-day public comment period on the proposed new guidance on the Virginia Regulatory Town Hall website. Here is the statement we issued to the media yesterday in response to requests about how this new guidance will impact our policy:
After business hours on Friday evening, we received proposed new guidance from the state Department of Education on the implementation of Virginia Code 22.1-22.3 Treatment of transgender students; policies. We still are in the process of reviewing these changes from the department's existing guidance.
Last year, in compliance with the department's initial guidance, the Albemarle County School Board adopted our current policy on the treatment of transgender and gender-expansive students.
As stated in our policy, we are committed to "maintaining a safe and supportive school environment for all students free from harassment, intimidation, and/or bullying and free from discrimination because of actual or perceived race, color, creed, ethnicity, national origin, citizenship/immigration status, religion, biological sex, gender identity, gender expression, sexual orientation, disability, age, marital status, pregnancy, childbirth or related medical conditions, or any other protected class outlined in policy."
It is our belief that "educators play an essential role in creating a supportive school culture and advocating for the well-being of students. It is important for school staff, students, and parents/guardians to be aware that transgender and gender-expansive (collectively "gender-expansive") students may be at a higher risk for being left out, victimized, and bullied because of bias and/or misunderstanding and lack of knowledge about their lives. Schools must be proactive in creating a culture that respects and values all students and fosters understanding of gender identity and expression within the school community. This policy is intended to help schools ensure the educational and social integration of transgender and gender-expansive students and to keep their learning environments safe and free from discrimination and harassment."
Our full policy can be accessed at: https://esb.k12albemarle.org/Reference_Library/ESB_Policies_and_Regulations/Policies//JBA.pdf
School divisions have not been directed by the state superintendent to make any changes to current policies that protect transgender students. The proposed new guidelines will be subject to a 30-day comment period beginning next Monday, September 26.
Our division will continue to follow all applicable state and federal laws regarding transgender and gender-expansive students and, at this time, our policy protecting these students remains in effect.