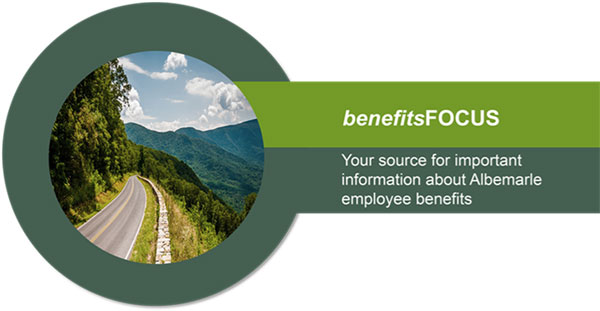 What's the BIG news?
You made it! It's almost the end of the school year, and whether this is your last year with ACPS or you're returning for the 2023-24 school year, there are a few things regarding your benefits and compensation you should know before you head off for summer break.
What should I remember?
IMPORTANT: If you're a full-time 10- or 11-month employee who is reported to VRS (the Virginia Retirement System) and receives summer paychecks, June is the last month of the school year that the school division deducts VRS contributions from your pay. (Don't worry, you still get VRS service credit for July/August!) This means that your July and August paychecks will not have deductions for your VRS contributions. September pay will have contributions deducted for the 2023-24 school year if you are VRS-eligible upon returning next school year.
Also IMPORTANT: If you make changes to your direct deposit information over the summer, please be aware that it may take up to two pay periods (depending on when you submit your change request) before you will see the requested change. Until the new information is active, you will receive paper checks. These checks will be available for pickup in the Human Resources office on the Friday of payday.
VERY IMPORTANT: Please keep your mailing address/phone number up to date! If you need to edit your contact info, please visit the ADP Employee Portal. Need help? Here are instructions for changing your contact info in ADP.
Leaving ACPS at the end of the school year?
If you are leaving the school division at the end of this school year, please take a minute to log in to your ADP account to review your mailing address, verify that your personal (not k12) email address is in the system, and make updates as necessary.
A few other important things to know if you're NOT returning for the 2023-24 school year:
10- or 11-month exempt employees who receive checks over the summer months: Last pay will occur on July 21 for 11-month employees and on August 18 for 10-month employees.
10- or 11-month non-exempt employees whose employment is ending by June 16: Last pay will occur on June 23. (Those who work beyond June 16 will be paid in accordance with the pay schedules.)
Employees on the school division's medical and/or dental insurance plans (who are leaving in June): Coverage will terminate on June 30 for 12-month employees; on July 31 for 11-month employees; and on August 31 for 10-month employees. Note: Employees whose medical/dental coverage is ending will receive a COBRA packet from the school division's administrator, Flexible Benefits Administrators, prior to termination of coverage. Please contact the HR Benefits Team at benefits@k12albemarle.org if you do not receive your packet as expected.
Returning next year?
Employees will be getting a 5% salary increase for next year! Pay yourself first and enroll in/increase your voluntary retirement savings by taking that increase and investing it toward your future. If you're a VRS Hybrid Plan member, make sure you're making the maximum voluntary contribution to the Plan before looking at our 403b and 457b plan options! Visit our Retirement Benefits and Saving for Retirement web page to learn more.
Covering a spouse and/or children on our medical plan? If so, you MUST complete the Dependent Eligibility Review process. Please keep an eye out for a mailing from Part D Advisors (PDA) this month, and submit your verification information as directed.

Failure to complete the process will result in termination of your dependent coverage.
Interested in substituting over the summer?
If you want to be added to the substitute list, please contact Eva McGehee.
Questions?
Questions about your pay? Please contact your supervisor first before contacting Human Resources.
Questions about direct deposit changes, payroll schedules, or changing tax withholding? Please visit the Payroll site for lots of great payroll information! If you need to contact payroll, please email ACVAPayroll@albemarle.org.
Questions about your benefits or benefits deductions? Please contact benefits@k12albemarle.org.
General HR questions? Please contact hr@k12albemarle.org.
---
For more information about your employee benefits, our web pages are always available.