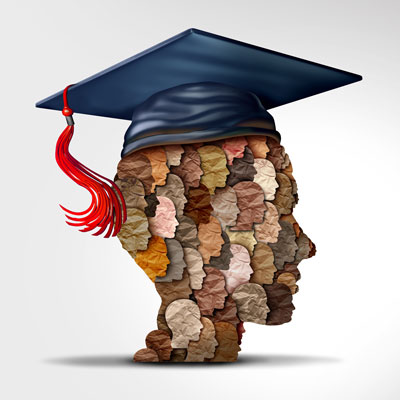 Welcome to the ninth issue of Spotlight on Equity Education! In this special summer 2023 issue, we're highlighting our Equity Conference and Awards Ceremony coming up on August 10, and you're invited!
Equity Conference and Awards Ceremony
Since 2017, Albemarle County Public Schools has been dedicated to providing ongoing professional development to end the predictive value of race, class, gender, and special capacities for our students through our culturally responsive teaching (CRT) model. We invite you to come to hear from this year's Certification and Micro-Credential honorees as they share how they are making progress toward this transformation in practice.
Please join us at this year's Equity Conference and Awards Ceremony, where we will celebrate our awardees' hard work and dedication. This year's Equity Conference will be held at Lakeside Middle School, located at 2801 Powell Creek Drive in Charlottesville, on Thursday, August 10, from 4 to 7:30 p.m.
Family and friends are invited to attend and celebrate these educators' accomplishments. Dinner will be provided. To register, please use the following links:
Culturally Responsive Teaching Credentialing Calendar
August 10 | Equity Conference and Awards Ceremony, 4 to 7:30 p.m.
August 18 | CRT Micro-Credential Information Session, 8 to 9 a.m.
September 29 | Certification Cohorts

8 to 9 a.m. | High School
9:45 to 10:45 a.m. | Elementary School
11:15 a.m. to 12:15 p.m. | Middle School
---
ACPS Equity Specialists are available to provide Professional Learning Community (PLC) and school-level support for Culturally Responsive Teaching practices and to assist in helping teachers work through the credentialing process. For support or assistance, please reach out to the specialist(s) assigned to your school or email the full equity specialist team.