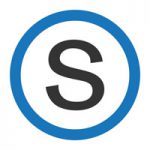 Secondary Teachers: If you teach a semester course in Schoology, here are a few things to consider as we begin the second semester today:
First semester courses will be archived, but the process is gradual. Teachers may continue to see first semester courses listed for the first 24 hours of the new semester.
Archived courses retain all content and enrollments; rosters, materials, gradebook, etc., will still be there. Also, archived courses do not expire at the end of the school year; teachers will continue to have access. Teachers can find their archived courses under My Courses > Archived.
Need Assistance?
If you have any questions about semester courses and how to access your archived course, please reach out to your Schoology Support Team.
Schoology Survey
As a reminder, our Schoology Survey is now open, and we're aiming for 100% participation. If you're a secondary teacher, please take a minute to share your feedback with us, including your PD needs and ideas for next year. This survey will remain open until January 24.