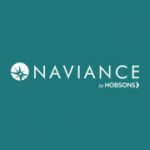 Middle & High School Faculty and Staff: As you may have heard, Naviance is implementing a new password policy that will require all ACPS students to change their Naviance passwords to meet new, more secure requirements on Monday, January 27, 2020. This process of moving to more secure passwords is necessary to best ensure the security of our students' Naviance accounts and student data.
ACPS has been assured by Naviance that this is a straightforward system update that should not inconvenience students or impair counseling operations.
As a courtesy, students and parents have been notified via email that they can take action before January 27 to change their passwords. For reference, here are the student instructions we shared with students and parents:
---
If you have updated your password since December 16, you will be unaffected by this required password reset.
If you have not recently changed your password, you can take action now to avoid being required to change your password. Use the Naviance link on your school's homepage to log in to Naviance. Once you have logged in, reset your password by going to About Me > My Account > Security > Password (Edit). Or, you will be prompted to reset your password automatically when logging in on January 27.
When selecting a new password, keep in mind the new Naviance password requirements:
Passwords must be at least 10 characters in length
The username may not be part of the password
Passwords may not include more than 2 identical characters in a row
Commonly used passwords, simple patterns, and common names will not be accepted
If you have any questions or account issues, please contact your school counselor.
---
If a student has forgotten their password, if their 5-digit student number isn't working as their current password, or if the student is new to ACPS since December 16, 2019, the student can click on the Forgot your password? link on the Naviance login screen and a temporary password will be emailed to their ACPS email account.
If you have any questions or encounter students who have account issues with which you are unable to assist, please contact the ACPS Service Desk for assistance using one of the methods below:
Call 975-9444 or ext. 15004
Sincerely,
Jay Thomas
Director of Secondary Education