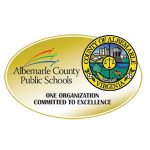 Licensure Specialist Michael Thomas will be hosting two Licensure Q&A sessions this week:
Thursday, May 28, at 12 p.m. – Click here to join
Friday, May 29, at 1 p.m. – Click here to join
Michael will review recent licensure modifications passed by the Virginia General Assembly (see below). These modifications address the hands-on aspect of CPR for renewal and initial licensure and the status of provisional licenses and renewable licenses that expire June 30, 2020. Keep in mind: All emergency modifications expire January 1, 2021.
Recent Changes to Teaching Licenses
As of January 1, 2019, the fee for license renewal has increased from $25 to $50. 
As of July 1, 2018, all renewable licenses issued will be issued for 10 years. So, when you receive your new license, it will be valid for 10 years. You must first renew your five-year license in the year it expires before you receive a 10-year license.
Finally, the Technology Standards required by the Virginia Department of Education has been eliminated.
Questions? Please attend one of the Q&A sessions or reach out to Michael Thomas.