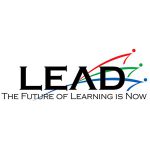 Thank you for all you do every day in our school communities. The Department of Learning Engineering, Access, and Design (LEAD) wishes you the very best that summer has to offer.
Remember our 90-day password requirement! We recommend that you change your password before you leave. Did you know we have a Self Password Reset portal that you can set up? This would be a great task for you to complete before you leave for the summer.
LEAD is gearing up for our summer work! We work diligently over the summer preparing for your return and the return of our students. This summer, we will be imaging over 14,000 laptops and preparing over 4,200 new laptops; helping to implement the new library management system; and supporting and offering PD for the Schoology implementation.
We sincerely hope that you have an amazing summer! We look forward to seeing you in August!