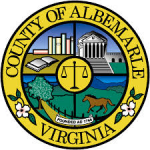 November 11 – Veterans Day Ceremony @ 11 a.m.
November 13 – Veterans Affinity Group Meet and Greet @ 5:30 p.m.
November 13 – Roll Call Veteran Care Fair @ 6 p.m.
This Veterans Day, Monday, November 11, the local American Legion will sponsor a Veterans Day Ceremony in the auditorium at COB McIntire. Everyone is invited to join the celebration at 11 a.m.; refreshments will follow in the lobby.
On Wednesday, November 13, the Veterans Affinity Group will host a Meet and Greet at 5:30 p.m. in Room 241 at COB McIntire. The Veterans Affinity Group is a group of Albemarle County and Albemarle County Public Schools employees who are committed to enhancing the work experience of veterans and reservists through networking, resources, and professional development. Join us to learn more!
Following the Affinity Group Meet and Greet on Wednesday, November 13, join us from 6 to 8 p.m. in the 2nd floor lobby/Room 235 for Roll Call, our Veteran Care Fair. This is a great opportunity for military, veterans, and family members to learn about available benefits, resources and programs in our area. This event will be catered by Mission BBQ. Event flyer »