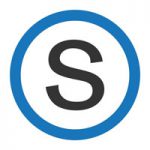 Attention All Secondary Teachers: As we approach the middle of our first year of Schoology implementation, we ask that you participate in a survey focused on Year 1 minimum expectations, future professional development opportunities, and student use of Schoology. Take the survey »
Please provide your feedback by Friday, January 24. We are looking for 100% participation from secondary teachers. Survey results will be shared in February with your school-based Schoology Team and principal. 
Year 2 Expectations
As we plan for Year 2 implementation, we'd like to preview expectations for the 2020-2021 school year. For all classes, the following elements should be incorporated:
Materials and resources available through the Schoology App Center, such as Gale, YouTube, and Google Drive
Discussion boards
Feedback tools on student assignments
We will provide professional learning to support implementation of these expectations.
---
As a reminder, every school has a Schoology Team to support implementation. For assistance, please reach out to LTIs, Instructional Coaches, and teachers in your building who are Schoology Champions!