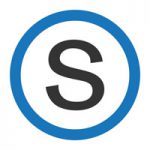 Secondary Teachers: As we approach the end of the school year, here are a few things to be aware of with regard to your Schoology courses moving forward:
All courses will be archived automatically.
We encourage all teachers to review all of their created course content and create a reusable course copy of all content prior to June 30, 2020. We have created this End-of-Year Best Practices resource to support this process.
Archived courses retain all content and enrollments. Rosters, materials, gradebook, etc. will still be available to teachers.
Archived courses do not expire at the end of the school year; teachers will continue to have access.
Teachers can find their archived courses under My Courses > Archived.
Students will be able to see current courses until June 30, 2020.
If you have any questions about archived courses or how to access them, please reach out to your Schoology Support Team.