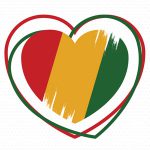 With regard to the recent Guidance for African American History Month, the writing team for this guidance would like to express our apologies for taking an official stance on the name or interpretation of Black or African American History Month. We recognize that language and interpretation of this month is owned by the community.
The discourse around terminology and meaning is one that we encourage, and we regret that our approach in this guidance co-opted that discourse rather than encouraging it. ACPS recognizes and supports both Black History Month and African American History Month in name and plurality of concept, as best determined by local communities.
We are committed to working with a variety of stakeholder groups to improve our processes for the future and to make any changes deemed necessary to our guidance documents. If you have questions or would like more support, please reach out to the Office of Community Engagement or the Department of Instruction.