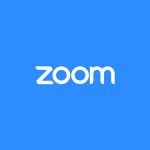 Beginning Tuesday, March 2, all secondary students will be prompted to log into Zoom with their ACPS credentials. This setting adjustment will increase the safety and security of our ACPS Zoom learning environment and make it easier for educators to manage Zoom waiting rooms.
What to Know:
Secondary students will log in using their ACPS Google credentials.
Secondary teachers: Please notify your students that the way they will be prompted to log in to Zoom is very similar to how they log in to Google. Your students may see the following pop-ups:
This setting will be adjusted the evening of Monday, March 1.
A host will be able to invite guests (parents, special guests, etc.) to their Zoom meeting as needed. The host will need to to turn off the authentication setting for that specific meeting.

We will install the latest Zoom application to all secondary student laptops.
Here's a great resource to review as you use Zoom: ACPS Zoom Guidelines.
If you experience any issues or have questions when using ACPS Zoom with your students, please reach out to the Service Desk during normal business hours (Monday – Friday, 7:30 a.m. to 5 p.m.) at 434-975-9444.