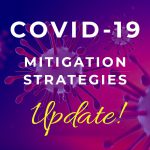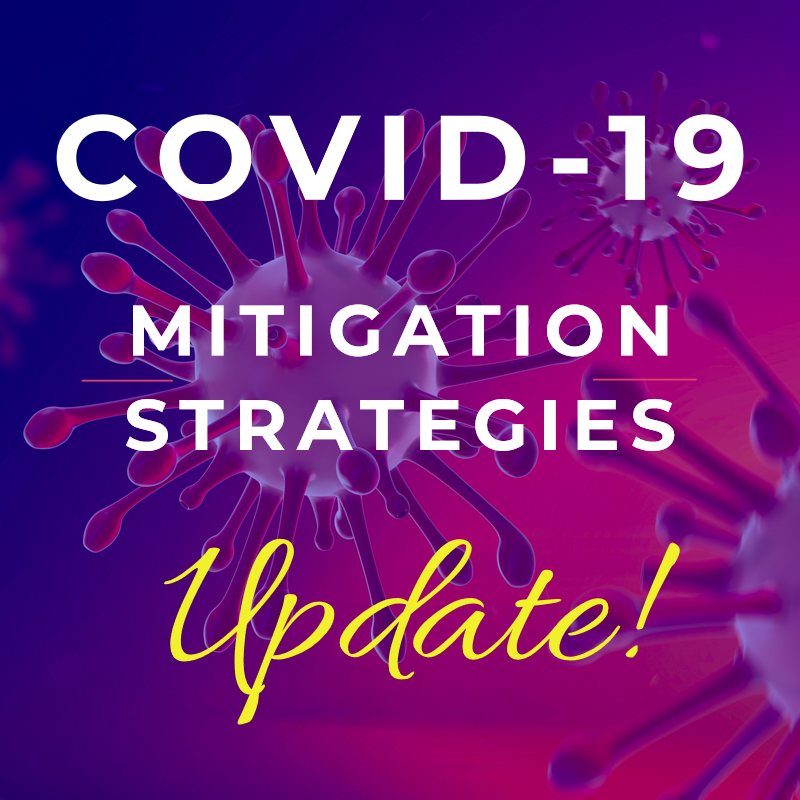 In response to a steadily declining number of COVID-19 cases in our community, Albemarle County Public Schools is reevaluating our health and safety practices and policies in consultation with local health officials. Beginning this week, we will implement some changes to our health mitigation strategies for summer programming and operations. Please keep reading for details about how those changes will impact our COVID-19 screening tools, temperature checks, notifications, social distancing, transportation, and our mask policy.
COVID-19 Screening Tools
We have updated our COVID-19 screening tools to reflect current guidance from the Centers for Disease Control and Prevention (CDC). Our updated screening tools differentiate questions based on vaccination status. 
Parents/Guardians: Each school day, prior to allowing their child to board a school bus or enter a school building, parents/guardians are responsible for completing an at-home health screening of their child for COVID-19 symptoms. View the updated Daily At-Home COVID-19 Screening for Students.
Employees & Visitors: All employees are required to perform a self-assessment for symptoms of COVID-19 before reporting to work and again upon building entry. All visitors to ACPS facilities will be required to undergo a health screening for COVID-19 symptoms upon building entry. View the updated ACPS Facilities COVID-19 Screening for Employees & Visitors.
Temperature Checks
In consultation with health authorities, ACPS will no longer perform temperature checks at our facilities. Evidence shows that fever is not always present with COVID-19 infections. Temperature readings also require a lot of resources, are not accurate when the air temperature is very high or low, and may actually make people less safe by giving the false impression that COVID-19 is not present. Families, employees and visitors are still responsible for monitoring their own temperatures and reporting a fever or any other COVID-19 symptoms as part of our daily screening.
Notifications
We remain committed to transparency. We will continue to provide notification to families and employees in the event of a confirmed COVID-19 case at a school or department, and we will continue to maintain the ACPS COVID-19 Dashboard, which tracks cases and quarantines across our schools and facilities. However, we will no longer provide notification when a classmate is sent home from school with COVID-19-like symptoms.
Social Distancing
When necessary, ACPS may reduce social distancing between students in classrooms to 3 feet. This decision is based on updated recommendations from the CDC (see Operational Strategy for K-12 Schools through Phased Prevention). We will continue to maintain greater distance between students when they are eating, taking a mask break, or engaging in physical activity.
Transportation
This summer, as other school divisions have done, we will increase the number of students per seat on our school buses from one to two. We will continue to maintain 6 feet of separation between the bus driver and student riders. Also this summer, we will begin installing High Efficiency Particulate Air (HEPA) filters on each bus with a goal of outfitting our fleet as soon as possible.
For the 2021-22 school year, we plan to return to our normal practice of allowing two or more students per seat. We will continuously monitor conditions to ensure the risk of virus transmission remains low, and we will act immediately to make adjustments if necessary.
Masks
The Albemarle County School Board is considering revisions to our Policy on Masks and Acceptable Face Coverings that would allow masks to be removed during outdoor time. We would still practice social distancing whenever possible. The soonest that the board can vote on revisions to the mask policy is during their meeting on July 8. Until then, the current mask policy remains in effect. Any future changes to our mask policy will continue to be made in accordance with the guidance of public health officials.
Other Health Mitigation Practices
In addition to the efforts explained above, and in an effort to support a healthy and safe physical environment for our students, employees, and community members, ACPS will continue to implement the following practices in alignment with guidance from public health officials:
Enhanced cleaning and disinfection;
Operation of heating, ventilating, and air-conditioning systems that can reduce airborne exposures;
Absence monitoring;
Hand hygiene;
Contact tracing in partnership with our local health department;
Exclusion of staff and students with illness symptoms; and
Exclusion (quarantine) of staff and students who have been in close contact with anyone who has COVID-19 or symptoms consistent with COVID-19 and are not fully vaccinated.
More information about our health and safety practices can be found on our Return to School website.