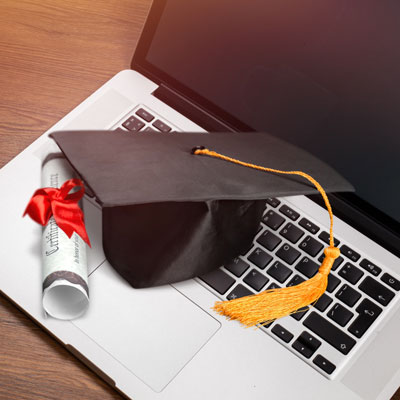 As we begin 2023, some employees may have celebrated the end of 2022 with the conferral of a degree or the completion of additional graduate credits, and in some cases, this could lead to a salary increase! School Board Policy GCLC, Payment for Advanced Degrees, outlines how earning degrees and credits impacts salary for licensed and classified employees. From that policy:
It is the responsibility of the employee to request evaluation of degrees and graduate credits by Human Resources and submit the required documentation. Official printed and sealed transcripts or certified electronic transcript, when permitted, verifying conferral of an advanced degree, graduate credits earned, or completion of program must be received in the Human Resources Department prior to payment of stipends/increases. Payments will begin with the employee's next pay period after which the salary adjustment has been approved in accordance with payroll deadlines. The Division is not responsible for back payments in the event that employees fail to forward transcripts and/or request payment for advanced degrees or graduate credits. Employees should not assume that submission of a transcript will suffice as a request for salary review and adjustment. Additionally, Human Resources reserves the right to delay any pay adjustments until all documentation requested by Human Resources is verified, reviewed, and found satisfactory.
If you have recently met the criteria for an in-range adjustment or movement on the teacher pay scales, please work with your supervisor and provide to your supervisor evidence of your degree or an official copy of your transcripts. Your supervisor can then complete the Request for Salary Change Form (SharePoint login required) and forward the form to your school or department's Human Resources Business Partner for action!
HR Business Partners: