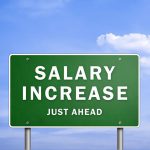 As you know, due to the pandemic, ACPS was unable to implement salary increases in 2020. In advance of the upcoming July 1 salary adjustments, we want to make sure you are aware of the following:
The school board approved a 4% salary increase for classified employees and a 5.2% salary increase for employees on the Teacher Scale, effective July 1.
Most employees will receive the full approved percentage increase, but there are situations in which an employee may not receive the full percentage. Examples include employees who are at the maximum of their pay grade, on the last step of the Teacher Scale, or new hires. The following links may be helpful to you in determining your eligibility:
The school board also approved an increase to our minimum pay rate for regular full-time employees to $15 per hour. Please see the Frequently Asked Questions for further information on this.