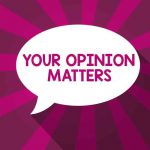 Long-Range Planning Survey | Please participate by Friday, August 6.
As one of its objectives, Goal 3 of the school division's new strategic plan, Learning for All, focuses on developing sustainable and modern facilities, infrastructure and equipment as a means to transform learning experiences and opportunities for students. Strategies affiliated with this goal include developing long-range plans to address overcrowding, partnering with local government on strategies to fund capital projects, and developing an equitable and sustainable process for guiding renovations and improvements.
In support of this goal, the Long-Range Planning Advisory Committee (LRPAC) requests your input on the priorities that should guide their selection of facility improvement projects. The purpose of LRPAC is to inform and advise the superintendent and school board in the development of comprehensive, long-term plans for facility needs in the most effective and efficient way and in support of the school division's strategic plan.
LRPAC has developed several criteria to help guide their project evaluation process. In the following survey, LRPAC requests that you review the brief description of each criterion and then indicate how much you value each principle.
Please click on the following link to participate in the LRPAC survey by Friday, August 6:
https://survey.k12insight.com/r/oTjkBU
Thank you for your contribution and your partnership.