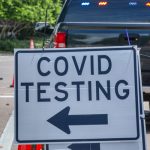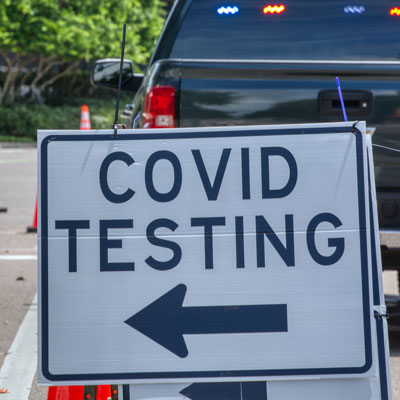 UPDATE: Effective February 3, 2022, everything you need to know about COVID-19 testing for employees is now on our website at www.k12albemarle.org/CovidTesting.
As weather begins to get colder and more inclement, and as daylight hours become more limited, we are adjusting the locations and schedules of our COVID-19 testing sites, effective Friday, October 29, 2021. In addition to the revised testing schedule, this update includes information about testing during inclement weather, testing for symptomatic employees, testing expectations when school is not in session, and COVID-19 vaccines and booster shots.
Testing Locations and Schedule
While testing will occur at the same sites, please note the testing location for each, as we have moved our outdoor sites indoors. We have also adjusted the testing days at two of our sites based on use.
The following schedule is valid beginning October 29, 2021:
Note: Phone numbers for each testing location were added to this schedule on December 7, 2022.
School
Testing Location
Phone Number
Testing Days
Testing Times
Albemarle High School
2775 Hydraulic Road
Charlottesville
Athletics Lobby Vestibule;
enter at rear bus loop
434-972-1622
Tuesday
Thursday
10:00 a.m. – 2:30 p.m.
Western Albemarle High School
5941 Rockfish Gap Turnpike
Crozet

Concession stand near
football field and track
Outdoor site;
no phone
(Please maintain
6 feet of distance
from others.)
Thursday
10:00 a.m. – 2:00 p.m.
Walton Middle School
4217 Red Hill Road
Charlottesville
Amphitheater; enter
through school's main
entrance
434-972-1624
Thursday
4:30 – 7:00 p.m.
Center I
1180 Seminole Trail
Charlottesville
Technology entry area;
enter at loading dock
doors
434-972-1621
Monday
Wednesday
Friday
12:00 – 6:00 p.m.
Hint: Click on the link for each school for more detailed information about that testing site.
Inclement Weather
The testing schedule will follow the school division's weather decisions. If schools are closed to students, the testing sites will be closed for employee testing. Decisions will be announced in the event of an early release.
Symptomatic Testing
Though our testing sites are moving indoors, we will continue to offer testing for symptomatic employees. Symptomatic employees should remain in their cars and call the contact number provided at each site. One of the testers will come to your car to test you.
Testing Expectations During ACPS Breaks
Over the course of the school year, there are times when our schools are not in session. These include, but are not limited to, the Thanksgiving Holiday, Winter Break, and Spring Break.
If you work at any of our ACPS sites on any day of the week during those breaks, you are required to test. (This requirement applies to employees who indicated on the Staff Vaccination Status Form that they are unvaccinated or partially vaccinated, and those who declined to identify their vaccination status.) Please be aware that we will have modified locations and testing hours during those times. You should plan accordingly to ensure you are in compliance with our COVID-19 testing policy.
For example: During the week of the Thanksgiving Holiday, testing sites will be available Monday, Tuesday and Wednesday only. No testing sites will operate on Thursday or Friday. As such, employees who work any part of any day that week will need to test prior to Thursday.
Another example: During Winter Break, employees who do not work any part of any day of the work week will not need to test. This applies to most 10-and 11-month non-exempt employees and teachers; however, employees should make sure they know their schedules prior to leaving for the break. All 12-month employees who work during this time frame will be required to test and should pay attention to the modified testing schedule and plan accordingly.
Vaccine and Booster Information
All ACPS employees are now eligible to receive a COVID-19 booster vaccine. While boosters are not required, if you are interested in receiving a Pfizer, Moderna, or Johnson & Johnson booster shot, please visit the Blue Ridge Health District's COVID-19 Vaccination Information web page for scheduling and registration details. For information about booster eligibility, please see the health district's October 22 Weekly Update.
To schedule an appointment to receive a COVID-19 vaccine or booster shot, please use the VASE+ Vaccine Appointment Scheduling Engine. ACPS will not be holding on-site clinics for boosters.
If you are currently unvaccinated and would like to start the vaccination process, or if you need to schedule your second vaccine, you can do so using the same links:
As a reminder, as your vaccination status changes, please update your Staff Vaccination Status Form.
Questions?
Please email vaccine@k12albemarle.org with any questions.