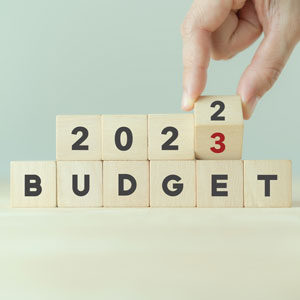 During last evening's meeting of the Albemarle County School Board, board members unanimously approved the proposed 2022-23 school year budget without change. The new budget of $246.45 million includes a 6% compensation increase for all employees in addition to the 4% increase that took effect in March. For details on the newly-adopted budget, please see the May 12 slide presentation.
Board members also voted not to move forward, at this time, with a resolution proposed by the Albemarle Education Association (AEA) that would have authorized the negotiation of a collective bargaining agreement. Instead, the board directed the division to explore how best to expand current opportunities for even more employees to have input on school operations, policies, budgets, and programs. These recommendations will come before the board for review within 90 days.
In taking these actions, several board members said the state legislation that gave local governments or school boards the discretion to adopt collective bargaining contained no legal or operational guidance on how collective bargaining would actually be instituted or governed. Since the legislation took effect more than a year ago, only one school division among Virginia's 132 school divisions has formally adopted collective bargaining.
Also on the agenda last evening was an update on the division's high school redesign, a briefing on plans for summer learning, and a presentation by students on activities to support mental health for students and staff. Board member Kate Acuff announced that all next week, the County Office Building at 401 McIntire Road in Charlottesville will be lighted green to signify support for mental health awareness and support services. Green is the official color of Mental Health Awareness Month, which is observed each year in May.
Last evening's meeting can be viewed on our Meeting Recordings web page or directly on YouTube.