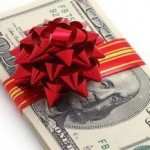 At its November 10 meeting, the Albemarle County School Board approved one-time bonuses for all employees as part of its consent agenda. 
Per the Compensation Study Follow-Up presentation to the board on October 27, all regular staff members will receive a one-time bonus in their December 9 paycheck. Regular employees who work between a 0.7 and 1.0 full-time equivalent (FTE) will receive $1,000, and regular employees who work less than a 0.7 FTE will receive a $750 supplement.
Also taking effect in December are pay increases for some employee groups as part of Phase 1 of the Compensation Study completed by the Human Resources department earlier this year. On December 17, starting pay for bus drivers will see an increase to $21.50 per hour, as well as implementation of a step scale that will include annual increases in compensation based upon years of experience. Also effective December 17, school nurses who hold a Registered Nurse (RN) license will see a pay increase as they move to a higher pay grade.
Other positions characterized as hard-to-fill, meaning they attract small candidate pools or take an extended period of time to fill, will also see pay increases in December. Employees in the identified positions will receive communication from Human Resources to clarify the change in their rates.
For more information on pay increases taking place in December, or to learn more about Phase 2 of the Compensation Study, please see the division's October 28 news release or view the slides from the Oct. 27 presentation to the board.