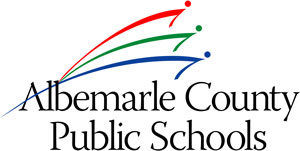 Our daily operations are reliant on the contributions of our substitute teachers, providing continuity of instruction to students in our schools. The dedication of our substitute teachers and enhancements and incentives we have implemented over the past year have resulted in a fill rate increase from 42% in September 2021 to 66% in December 2022! Thank you, substitutes!
We are thrilled to announce two new incentives to motivate our substitutes and continue to grow our sub pool!
First, we recognize that ACPS staff are our best recruiters and that frequently applicants come to our division in response to an employee recommendation. In turn, we are offering a $100 referral bonus for any employee who refers a substitute teacher to us. (After an applicant is hired and completes 15 days of substitute teaching, the referring source listed on the substitute's application will receive a $100 bonus.) Any ACPS employee (permanent or substitute/temporary) can refer a substitute teacher and be eligible for the bonus! The referral bonus is effective for applications received beginning today, February 9, 2023.
Second, we have developed a tiered bonus system to incentivize our substitute teachers to complete additional days of substitute teaching with us. As they progress through each of the following tiers, substitute teachers will earn the corresponding incentive:
| Total Days Subbed per Year | Incentive |
| --- | --- |
| 35 | $140 |
| 70 | $280 |
| 105 | $420 |
| 140 | $560 |
| 175 | $700 |
Please note: Permanent school-based substitutes and those who cover classes during planning periods are not eligible for this tiered bonus.
We anticipate that these incentives, which we plan to process on a quarterly basis, will continue to raise our substitute fill rates for daily jobs and alleviate the demand on teachers and teacher assistants to cover unfilled jobs. Also, in the next few weeks, we expect to process a catch-up payment for sub jobs completed this school year. Please keep those referrals coming!