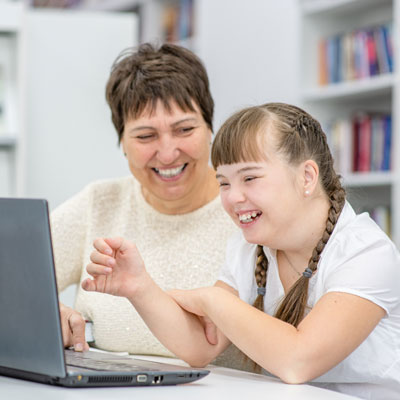 Have you considered taking the next step in your career and becoming a teacher? We have a special opportunity for classified employees who already have a bachelor's degree to become a special education teacher this fall. Taking this step means being placed on the teacher pay scale and, once provisional licensure is obtained, becoming the teacher of record in a classroom. The division will financially support the coursework required for full special education licensure!
Requirements:
Currently hold a bachelor's degree;
Be selected for an open special education position in ACPS; and
Successfully complete one 3-credit course: Foundations of Special Education – Characteristics & Legal Aspects. This course can be completed online from August 7 – September 1, 2023. Registration must be completed with UVA Wise by July 31.
Signing Bonus
We're offering a $2,000 signing bonus for teaching in an eligible Title I elementary school or at a secondary school with 40% or higher free or reduced-price lunch rate!
Interested?
If you are interested in this opportunity or thinking about a special education teaching opportunity, please complete our brief interest form and we will reach out to you: Interest Form: Become a Special Education Teacher
Please email Sarah Lynn, ACPS Talent Retention & DEI Program Manager, with any questions.