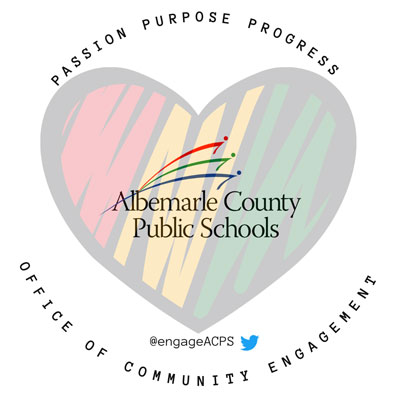 Since 2017, Albemarle County Public Schools has been dedicated to providing ongoing professional development to end the predictive value of race, class, gender, and special capacities for our students through our culturally responsive teaching (CRT) model. On Thursday, August 10, the Office of Community Engagement invites you to attend the 8th Annual Equity Conference: Don't Stop Believin'. Come hear from this year's CRT certification and micro-credential awardees as they share how they are making progress toward this transformation in practice. Family and friends are invited to attend and celebrate the accomplishments of our educators! Dinner will be provided. Attendees should register by August 4 (registration links below).
8th Annual Equity Conference & Awards Ceremony
Date:
Thursday, August 10, 2023
Time:
4 to 7:30 p.m.
Location:
Lakeside Middle School
2801 Powell Creek Drive, Charlottesville, VA 22911
Registration:
Registration for Awardees
Registration for Family & Friends