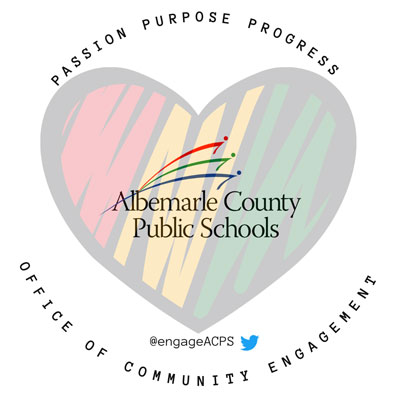 The Office of Community Engagement (OCE) is active on Facebook, Twitter (X) and Insta! Please follow us and feel free to tag us! We will post information on culturally responsive practices, community events, news, and information.
Twitter (X): @EngageACPS | Facebook: facebook.com/EngageACPS
Community Partner Professional Learning Opportunities
We are fortunate to have incredible community partners supporting all aspects of ACPS, and this includes providing high-quality professional learning! Please see below for details on two opportunities coming up in September.
2023 Writer's Eye Teacher Preview Party
Wednesday, September 6
5 to 7:30 p.m.
The Fralin Museum of Art
---
The Fralin Museum of Art at the University of Virginia invites you to attend the launch of a new season of Writer's Eye at the 2023 Teacher Preview Party! Come mingle with other educators and enjoy refreshments while learning about the 2023 Writer's Eye selections.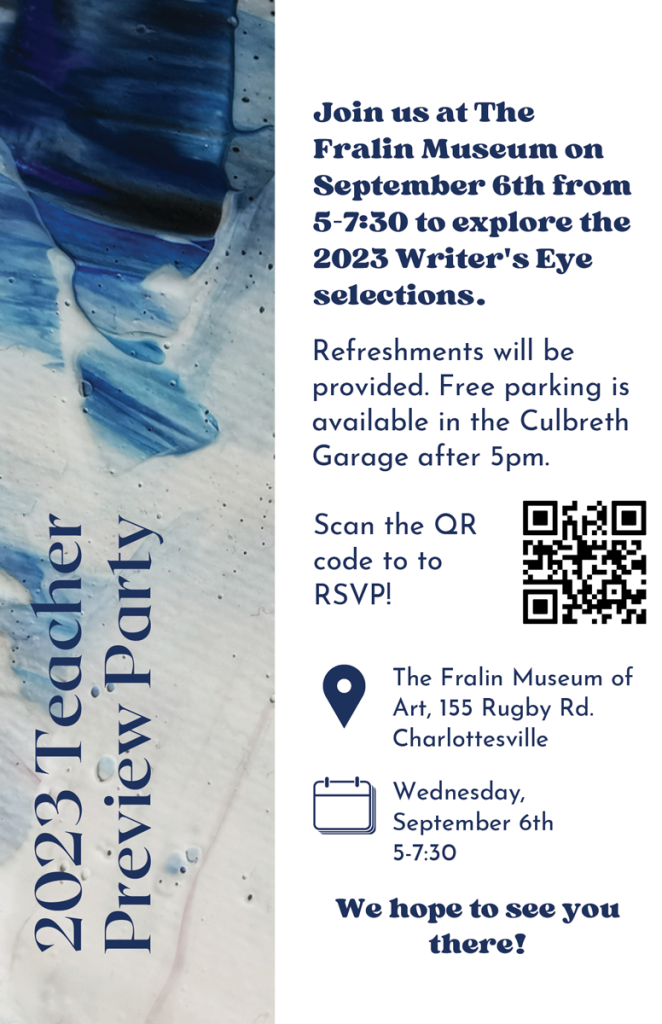 Writer's Eye challenges writers of all ages to use visual art in The Fralin as inspiration for the creation of original poetry and prose. This annual writing program has become the museum's flagship educational offering. See our 2023 program flyer for more information!
Preserving Our Legacy Through Education – Teachers Professional Development
Friday, September 29
10:30 a.m. to 5 p.m.
The Virginia Museum of History and Culture
---
The Virginia Tribal Education Consortium invites you to learn about the educational opportunities, culture, heritage, accurate history, sovereignty, and self-determination of the documented Virginia Natives. Join us on September 29 for a FREE Professional Development Day for Teachers to learn about the history of the documented tribes and how we thrive in today's world.