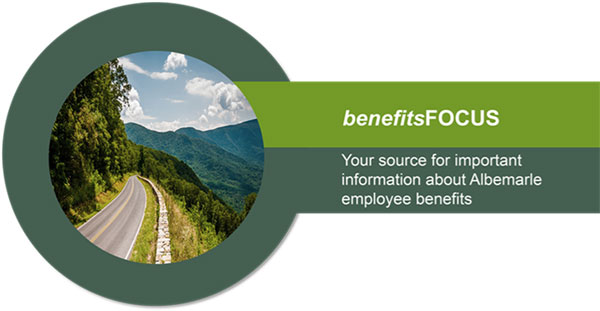 Being a savvy healthcare consumer is a great way to maximize your benefits dollars; money saved here can be used elsewhere! Here are some quick tips for minimizing your healthcare expenses:
Use in-network providers whenever possible. In-network providers have agreed to accept a negotiated discounted rate for goods and services in order to join the network. Out-of-network providers have not agreed to accept discounted rates. While an out-of-network provider may submit a claim to Anthem on your behalf, the provider can (and will!) charge you for the amount not covered by the insurance company reimbursement; in-network providers cannot. If you're on our medical plan, you may have to meet higher deductibles, co-insurance, and out-of-pocket maximums if you use out-of-network providers. If you're on the dental plan, you won't get the benefit of the two $0 cost annual exams and applicable screening x-rays if you use an out-of-network provider. You can locate network providers by logging in to your Anthem.com account, by using Anthem's Sydney Health mobile app, or by calling the Anthem Customer Service line that's on your Anthem enrollment card.
NEVER use the Emergency Room for non-emergencies. Not only is it more costly to use an Emergency Room, Anthem may deny your claim entirely if you are there for non-emergent reasons. Use Urgent Care facilities or your doctor for non-emergent situations. If in doubt about where to seek care, call the Anthem Customer Service Center for guidance; you can find their number on your Anthem enrollment card.
Use mail order pharmacy services if you're on maintenance medications. Why wait in line at a pharmacy when you don't have to? Using the mail order pharmacy is easy, convenient, and could save you money. In most situations, you'll get three months worth of drugs for TWO copays, AND these will be mailed to you at no cost! They'll even contact your provider to renew expired prescriptions. Want to learn more? Here's a great overview video!
Give virtual health a try. Want to avoid having to wait days/weeks for an appointment or driving to an office and having to sit in a waiting room full of potentially sick people? Virtual health is a convenient and often less expensive option to traditional in-person office visits. Check out this video on what a virtual annual physical might look like. Access virtual care using Anthem's Sydney Health mobile app; you can:
Chat with a doctor 24/7 without an appointment.
Get Urgent Care support for health issues, such as allergies, a cold, or the flu.
Obtain new prescriptions for concerns such as a cough or a sinus infection.
Set up virtual primary care appointments.
Access routine care, including wellness check-ins and prescription refills.
Get personalized care plans for chronic conditions, such as asthma or diabetes.
Access LiveHealth Online for scheduled virtual appointments with primary care providers and specialists (allergy, psychology, psychiatry).
Do you have an FSA? Flexible Spending Accounts (FSAs) are a way you can save for healthcare-related expenses using pre-tax dollars deducted from your pay. If you use the funds to pay for eligible expenses, the funds are never taxed, giving you about 30% more buying power! Our healthcare FSAs come with a convenient debit card that is pre-loaded at the start of your plan year. You have access to your full annual election amount, even if you haven't made your first contribution into your account! If you want to learn more about our FSA options, check out our Flexible Spending Accounts web page. (If you're outside your 30-day new hire window, your next opportunity to enroll in an FSA is during our upcoming annual Open Enrollment window, November 1-15. Elections made during Open Enrollment will be effective on January 1, 2024.)
Know where to go to learn more. You can find lots of helpful information about our medical and dental benefits on our Medical Insurance and Dental Insurance web pages. Want to search for a provider, review your account, or learn more about your Anthem benefits? You can register or log in to your Anthem.com account.
Get preventive care. Annual physicals, regular dental checkups, recommended screening exams (like mammograms and colonoscopies), and routine immunizations (like an annual flu shot!) are things that you can get to prevent/minimize illness. AND, they can really help you save money on healthcare costs! You can read about our medical plan's preventive care guidelines.
Stay tuned! Next week in the Compass, we'll tell you more about our upcoming preventive care opportunities!