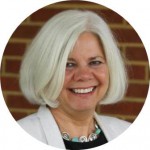 Dear Colleagues:
There's a sign on the front desk of a local business that I visit from time to time that reads, "Director of First Impressions." It caught my attention when I saw it initially, and its message is one I never have forgotten. It's especially easy to think about that sign today, which is the time set aside to honor our administrative professionals.
In all of our schools and offices, administrative professionals are the heartbeat of our school division. They determine how the public views the health of our system.
It's a demanding role, requiring the dexterity to balance the immediate needs of several internal and external "customers," all at the same time. It requires diplomatic skills usually found in the UN, and most times, not even there. Just as important is the attention to even the smallest detail that our administrative professionals deliver. It is what empowers us as an organization to perform at the highest level, an organization that, by the way, does the most important work imaginable. And, in addition to being in charge of first impressions, our administrative professionals are expected to also be in charge of answers to every question.
I'm reminded of the old story that when you see a frog on the top of a tall fence, it's likely that someone put him there. Not many frogs reach great heights on their own and neither do school divisions.
Earlier this week, I had the opportunity to participate in a celebration of a national award earned by Monticello High School, and over the past several weeks, my email has been filled with notices of recognitions and honors earned by students and teachers in schools across our division.
What I said at the Monticello celebration can be said by principals and department leaders in all of our offices. When a school, a department, or an entire organization excels, it is due to the contributions from an excellent team. And, among the most valuable members of every team are the professionals who see to it that somehow everything works the way it should.
While this is the day set aside to recognize our administrative professionals, it should be noted that our community knows the value of these exceptional performers throughout the year. It is no surprise that many members of our team nominated by the community for our "We Notice" program are our directors of first impressions.
On behalf of our entire leadership team, I want to join the list and offer my deep appreciation for the hard work and dedication to students, their families, and our community partners that our administrative professionals provide every single day and for the accomplishments they make possible for all of us.
As a former teacher, I can unconditionally say that our administrative professionals have taught me a thing or two.
Have a wonderful day,
Pam Moran
Superintendent