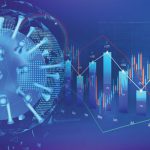 ACPS recently launched the ACPS COVID-19 Dashboard to provide our students, parents, employees, and community members with an accurate and current account of the impact of COVID-19 across our school division.
Our dashboard will report the number of confirmed cases experienced by students and staff who are learning or working in person, as well as contractors who work in our buildings. We will report outbreaks whenever two or more cases of COVID-19 are linked to exposure at one of our schools or office locations.
Data reported in our dashboard includes cases and outbreaks since the first day of school on September 8, 2020. It is our intention to update the dashboard every Monday and also as new cases are verified in our schools and department offices.
As the school year progresses, the data presented on our dashboard will serve as one factor we consider when determining the school division's stage of operation. For a complete list of considerations that inform our stage of operation, please visit our Stages of Returning web page.
For information about how ACPS is supporting a healthy and safe physical environment for our students, employees, and community members, please visit our Health and Safety Practices web page. Among the resources there, you can access our School Health Services Procedures to learn more about the division's response to suspected or confirmed cases of COVID-19.
For the most current public-facing data about COVID-19 conditions in our area, please visit the Thomas Jefferson Health District's COVID-19 TJHD Data Portal.