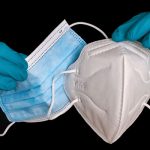 As the number of COVID-19 cases continues to increase across the country and in Virginia, Albemarle County's positivity rate in testing for the illness remains at low-risk levels. The most recent statistics from the Virginia Department of Health put the rate here in our county at 2.2%, which falls within the low-risk category according to the Centers for Disease Control and Prevention (CDC).
While we have had some staff and students test positive for COVID-19, as of this week, all of these exposures have occurred outside of our schools. There has been no evidence of virus transmission in any of our schools, offices, or work places. One of the most influential contributors to this positive news has been the support of staff and students in following all of the public health mitigation strategies to help prevent the spread of COVID-19.
Among the most important of these guidelines is the need for any staff or student who has tested positive for COVID-19 to stay home for at least 10 days. Also, anyone who is experiencing any COVID-19 symptoms must stay home until cleared by a health care provider to return to school or work or until they have tested negative for the virus.
Please continue to utilize the ACPS COVID-19 Personal Protective Equipment (PPE) Protocol (ACPS Google login required) to help prevent the spread of COVID-19 in our schools and offices. The Compass previously shared information on how to obtain and use PPE on October 20: Personal Protective Equipment (PPE) for Staff.