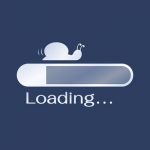 It may be time to refresh your computer so that it will be reliable, safe, and up-to-date with our most current software that supports teaching and learning!
Teachers: You can work with your school's assigned TSS staff member to schedule a time to have your computer reimaged. During the reimaging process, everything is deleted from your computer, including all of your documents, pictures, videos, bookmarks, etc. In order to retain all of your files, you will need to back up your computer before it is reimaged. Please refer to our Backing up your Digital Content guide for instructions on how to back up your computer. If you need support backing up your items, please reach out to your school's TSS or LTI.
ACPS maintains a 4-year replacement cycle on all computers. If your computer is slated to be replaced for the 2021-22 school year (see table below), you will receive the most current image with your new laptop. If you'd like support with moving your data from your old computer to your new computer, please let your your TSS or LTI know.
Technology Replacement Cycle
SCHOOL YEAR
COMPUTER MODEL TO BE REPLACED

2021-22

Lenovo T470

2022-23
Lenovo T480
Lenovo 11e – 5th Gen
Dell Latitude 3300
2023-24
Dell Latitude 3300
2024-25
Dell Latitude 3310
If you have questions, please contact your TSS or LTI.