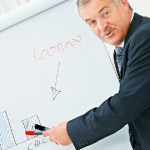 Human Resources wants you to be aware that multiple employees have recently reported receiving unsolicited, targeted emails from financial planning representatives that were not sanctioned by the division.
Please note the following important reminders and tips:
Under no circumstances does Human Resources provide employee email addresses to outside vendors.
The Virginia Retirement System (VRS) never contacts individuals directly to request information. Unless an employee has signed up for the VRS Member News electronic newsletter, VRS does not have access to employee email addresses.
There is currently no "official" ACPS 403b program. Unless an employee has a relationship with a representative from one of the 403b companies currently receiving employee account contributions (these are legacy plans that have not been selected by the division), emails from outside representatives of this type should be discarded as SPAM. Employees should NEVER give personal/financial information in response to one of these messages.
There is currently one official County 457 plan (Nationwide). We do not share employee address information with Nationwide, so only participating contributors who have shared this information will receive direct messaging from Nationwide.
This spring, we will roll out some changes to our voluntary retirement savings programs for next year with the goal of offering you:
Improved, streamlined investment options to help you easily choose plans that meet your needs and values to help you reach your retirement goals;
Lower, more transparent fees;
24/7 online account access; and
Knowledgeable, dedicated and responsive customer service representatives. (NO commissioned sales!)
Until this happens, please read messages like these carefully before responding. Unless a message comes directly from Human Resources or from a representative with whom you already have a relationship, you should not respond to messages from outside persons/entities claiming to be "official" division representatives. Instead, we ask that you forward these messages to Claudine Cloutier in Human Resources for further investigation.