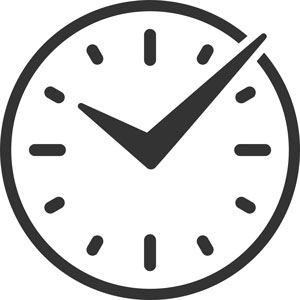 The Payroll Clarity Project team would like to provide you with a few updates before Winter Break. Please keep reading for information about enrolling in our new payroll processing system, making changes to 403b/457 deferred compensation elections, and a special summer savings opportunity for 10- and 11-month employees.
Enroll in ADP
On January 3, 2022, each ACPS employee will receive an email from County_of_Albemarle.HR@adp.com. This email will contain a unique-to-you registration code that you will use to create an account with ADP, our new payroll processing system. Every ACPS employee will need to complete this registration process in order to access their payroll information. Your ADP account will also allow you to review and make any desired adjustments to your deductions. We will provide more information in the January 3 email.
403b/457 Deferred Compensation Election Changes
Also on January 3, 2022, employees who use the 403b or 457 deferred compensation election programs will receive an email from Lara Andrake with instructions on how to review or make changes to either plan. As we move to positive pay, the deduction amount listed in ADP (our new payroll processing system) is the amount that will be deducted from each paycheck. Instructions for adjusting these amounts will be attached to the email.
UVA Community Credit Union Summer Savings Account Option
To help our 10- and 11-month employees through the Payroll Clarity transition, the UVA Community Credit Union has created a savings program that will allow employees to automatically transfer a portion of their paycheck into a savings account. Employees can use this account to budget for the summer months and even pause the automatic transfer during the months in which they do not receive a paycheck.
More information on how to create a summer savings account and how to enroll with the UVA Community Credit Union will be coming soon! Please continue to watch the Compass for Payroll Clarity messages and visit the ACPS Payroll Clarity Project web page.
Note: This program is a UVA Community Credit Union service. All questions about summer savings accounts should be directed to the credit union at uvacreditunion.org or 434-964-2001.