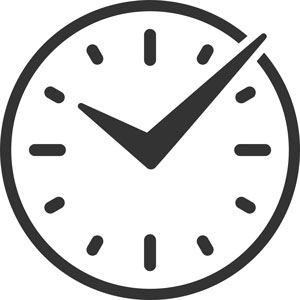 As we prepare for the upcoming winter break, we are also looking ahead to the new year, and with the new year comes our transition to positive pay through the Payroll Clarity Project. This transition brings with it a few slight changes in Kronos. The two most important changes apply to Kronos entries and the timecard approval timeline. The Payroll Clarity Project team has created a screencast for each employee group that explains these changes, along with a few new functions of Kronos you can expect in the new year:
Please take some time to review the screencast for your employee group to learn about the upcoming changes.
Reminder
In the new year, please remember to keep an eye out for a couple of important emails that will make their way to your inbox:
The first will be a registration link for ADP, our new payroll processing system. This registration link will allow you to create an account in ADP and review your payroll documents, as well as make any desired adjustments to your deductions.
The second will be information for employees enrolled in our 403b or 457 deferred compensation plans. As we move to positive pay, the deduction amount listed in ADP is the amount that will be deducted from each paycheck. The email will include instructions on how to review and adjust these deductions.
More information about these email messages can be found in the December 14 Compass post and on our Payroll Clarity Project web page.